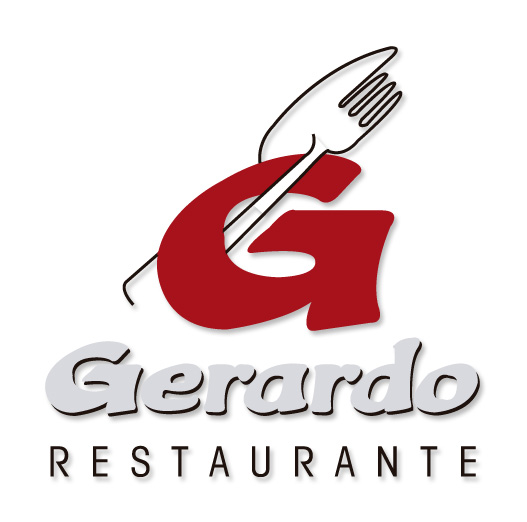 MENU
(10% VAT included)
ALSO TO TAKE AWAY
CURED MEAT, CHEESES AND FOIE
Acorn fed iberian cured ham
€27,00
€17,00 (1/2 Portion)
Selection of home-made cheeses with nuts and quince jelly 
€19,75
Homemade Mi-cuit duck foie gras with a Porto reduction
€26,00
€17,00 (1/2 Portion)
FRIED IN VIRGIN OLIVE OIL (WITH ROASTED RED PEPPER GARNISH)
Rincón de la Victoria white anchovies à l'andalouse
€13,50
Home-made croquettes, different filling every day
€13,80
Jig-caught squids fried in virgin olive oil
€18,50
€12,50 (1/2 Portion)
Fried monkfish bites with a Tartare mayonnaise
€22,00
GERARDO'S TARTARES - LOS TARTARES DE GERARDO
Red tuna tartares with avocado, fresh tomato, wakame seaweed and toasted sesame seeds
€25,50
Steak tartar, prepared at the table
€25,50
OCTOPUS AND SALTED FISH
Galician-style octopus in La Vera paprika oil
€22,00
€16,00 (1/2 Portion)
Grilled rock octopus with mild aïoli
€22,00
Salted big anchovies from Santoña with fresh tomato and avocado (6 Pieces)
€21,00
WITH THE BEST FREE-RANGE EGGS
Runny potato aomelette with poached onion
€14,50
Leek confit and fresh hake omelette
€15,50
Runny fried free-range eggs with Jabugo cured ham and chips
€21,00
€14,50 (1/2 Portion)
FRESH SALADS AND VEGETABLES
Traditional russian salad with Burela hake.
€14,50
€9,50 (1/2 Portion)
Green salad with hydroponic lettuce, spring onion, avocado, green apple and courgette with truffled vinaigrette.
€14,50
The very best tomato with freshly caught bonito fillets and virgin olive oil.
€17,00
Grilled seasonal vegetables with Romesco sauce.
€15,00
RICE STEW
Mínimum 2 people – Price per person
Marinière rice with peeled shellfish, so you don't stain yourself
€23,00
Rice stew with large red prawns
€27,00
FISH FROM THE MARKET
ON THE GRILL!
Black-bellied monkfish with garlic and chillies. For one and two. Portion
€25,50
Burela hake (Nape, loin or tail). Please ask us.
€26,50
Bilbao-style open  estuary sea bass. Price per person
€25,50
Grilled baby cuttlefish with Ajili-mojili sauce
€22,00
Ask about seasonal fish to make on a grill
OUT OF THE GRILL!
Line-caught hake steak with garlic and paprika sauce
€26,00
Andalusian-style, fried hake morsels with a caper mayonnaise
€22,50
Salted fish (Minimum 2 people – Price per person)
€25,50
Wild sole grilled in its skin (400 Grs.)
€32,00
Tuna tataki with sautèed spinach and Romesco sauce.
€26,50
SELECTED MEAT
CHAR-GRILLED MEAT
Ox t-bone steak grilled on oak-barbeque (Minimum 2 people – Price per person)
€31,00
Beefburger with rocket, sun-dried tomatoes and poached onion
€16,50
Braissed poussin chicken with rosemary
€19,00
Grilled baby lamb chops (6 Pieces)
€21,00
Char-grilled beef entrecôte
€25,50
Char-grilled beef tournedo
€26,00
OUT OF THE GRILL

Sautéed sirloin with wild garlic in sherry aroma
€24,00
Pan-fried sirloin steak with fresh duck foie gras
€27,50
GARNISHING
Instantly ready-made chips     
€4,50
Lodosa peppers in virgin olive oil    
€7,50